Hiya, everyone. I tried to post a video for this week, but things weren't working out, and I have some important info I wanted to get out to you. A few things:

– I received an email from Congressman Brad Schneider that the Senate did not take up the HEROES Act bill sent by Congress a couple months back. Therefore, as of now, there will be no more of the extra $600/week unemployment many people have come to depend on- or even a reduced amount. Nor has a second stimulus check been passed. So, for folks who have rent becoming due on the first, I would strongly advise you to contact your landlords right away with a plan to work things out. Once the eviction moratorium ends, which has been extended in Illinois to August 22nd, the filings will resume. And if an eviction filing appears on a credit and background check that's commonly done when applying for apartments, potential landlords will often make a hard decline. I've seen this happen to people myself.

Also important to note, Wednesday night in Chicago, the Fair Notice ordinance was approved. That means if a tenant has been in a unit for at least six months, their landlord is obligated to provide 60 days notice instead of 30. And, tenants who have been there for more than three years needs 120 days of notice. Notice for what? That's for things like not offering renewals, or for increasing rent.

Like I said, this was some important stuff that couldn't wait for a fun video, so I'll add a little something more lighthearded below. I did get a chance to spend some time with our grandson the other day. I used hand sanitizer, I minded my distance, no kissies, and yes, my temperature was good.
Thanks again for reading. I'll be thinking of you all as we head into fall. And speaking of which, as some of you know, we homeschooled our son from 7th grade through graduation. That was over ten years ago, and things have gotten much more advanced since then. So, for those of you who are thinking you might want to go that route with your children this year for whatever reason (stability, safety, health reasons, etc.), feel free to contact me. I can certainly point out some great information!
Thanks again for reading! Take care of yourselves, and check in on your neighbors- especially the elderly and those with disabilities. If you're under quarantine and need help with getting by, even if it's just to have someone to talk to, let me know. I'll find a way to help. Black Lives Matter.
And please remember, I always have time for you and your referrals!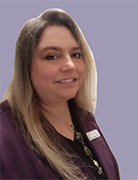 Lori Dake, an Illinois Licensed Broker
www.LoriDake.com
P: (773) 697-4474
F: (773) 717-5500
E: LDake@KaleRealty.com
Your referral is my greatest compliment!
Kale Realty
2447 N. Ashland Ave., Chicago, IL 60614
www.KaleRealty.com
(312) 939-5253