Surprise! I'm talking about Riverview Park! (R.I.P.)
Absence makes the heart grow fonder – Sextus: I firmly believe in this, and not just with relationships! It's with people'ing as a whole. When the doors are safely flung open again, perhaps next spring, I believe there will be a huge resurgence of social entertainment. So, I thought of the anniversary of this month's topic opening (July of 1904) and figured it would be a fun opportunity to share this fascinating bit of history with you! My dad worked in the arcade area in his late teens and loved his job. (I worked at Kiddieland for a while, too.) Riverview was gone by the time I was born, so I never got the opportunity to witness such a cool place that was just a bus ride away.
Read more…
---
Did you know I do residential sales and leasing, and I can help you find a great home, investment property, buyer, or tenant? My current listings are on my website! And if I can't help you personally, did you know I can refer you to a fellow REALTOR® anywhere across the country? If you have a real estate-related question, I make it my mission to get it answered!
---
For your information…
I've been posting several videos, besides this monthly trivia series, on my YouTube channel. They're intended to keep you up to date on news you can use, as well as recipes, how-to's, and whatever else is relevant these days! So please feel welcome to subscribe!
---
Here's another piece of trivia:
Did you know the overpass that was recently torn down on Western Ave was actually constructed for Riverview's traffic?
Read more…
---
And here's something else you can learn about: My current listings!
2BR/1BA in Logan Square, $1,300, available now!
2BR/1BA in Bucktown, $1,450, available now!
2BR/1BA in McKinley Park, $1,195, available now!
2BR+den/1BA in Lincoln Square, $1,500, available now!
3BR/1BA in Logan Square, $2,195, available now!
---
And now you'll know even more interesting info from my neighborhood snapshot below! Check out and compare some of these facts and figures below from areas I know well, harvested from MRED (Midwest Real Estate Data) on June 13th, 2020. With 77 official neighborhoods in Chicago, plus dozens, if not hundreds, of surrounding suburbs (depending on who you ask), there's a whole lot more info readily available.
In you have any questions on the information provided below, or you would like to learn about an another area, city or suburbs, please give me a call! 773-697-4474









---
Did you know wire fraud is real? I don't want you to become a victim!
---
Thanks again for reading! Take care of yourselves, and check in on your neighbors- especially the elderly and those with disabilities. If you're under quarantine and need help with getting by, even if it's just to have someone to talk to, let me know. I'll find a way to help. Black Lives Matter.
And please remember, I always have time for you and your referrals!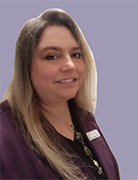 Lori Dake, an Illinois Licensed Broker
www.LoriDake.com
P: (773) 697-4474
F: (773) 717-5500
E: LDake@KaleRealty.com
Your referral is my greatest compliment!
Kale Realty
2447 N. Ashland Ave., Chicago, IL 60614
www.KaleRealty.com
(312) 939-5253