Surprise! I'm talking about the Couch Tomb in Lincoln Park!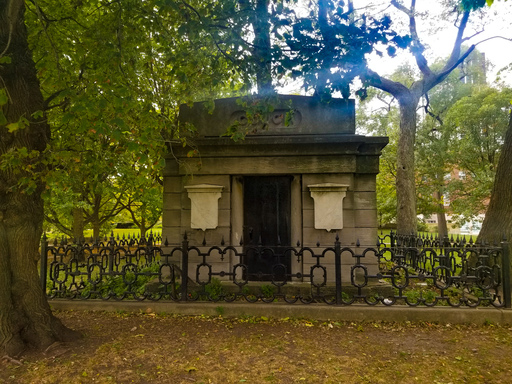 ---
Yes, welcome to this Spooky Edition of "Did you know…?"

So once upon a time, the area by and around the Chicago History Museum and Lincoln Park Zoo was a cemetery. Because Lake Michigan is right there, and Chicago is built up on swampy land, the ground would get soggy, causing the dead to rise! (New Orleans is known to have this problem, too.) No, not walking around like some kind of gory horror film, but I can imagine it was extremely disturbing.

Also, because of an awful combination of confusion and desperation, there were people buried in graves that were deeded to others! So, after years of fed-uppedness, the city began having graves moved to other cemeteries (around the time of the great Chicago Fire and the Chicago River being reversed) – including Rosehill Cemetery.
Read more…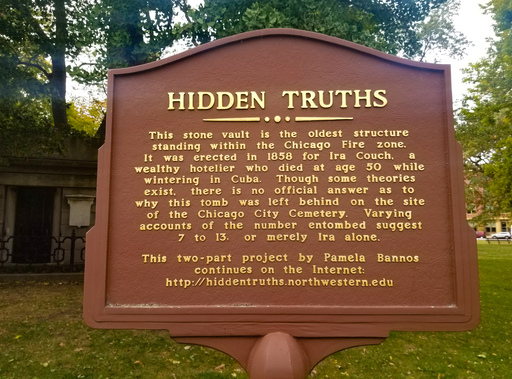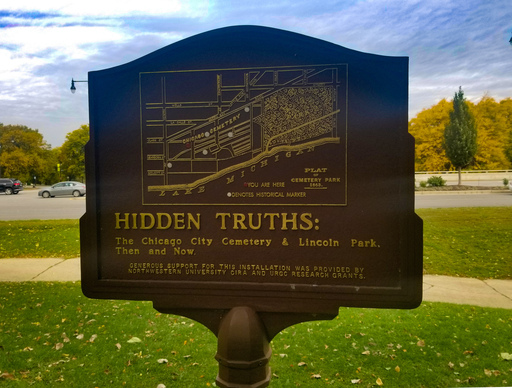 So, onto where the graves were moved – Graceland and Rosehill Cemeteries. Interesting fact: Rosehill actually is misnamed, like how Kimball was supposed to be Kimbell that I talked about in January. It was named after a guy named Roe and the hill he farmed on – Roe's Hill. But, just like in Mr. Kimbell's situation, a clerk made an error that ended up being a pleasant mistake. And, what's nice about this cemetery, too, is there are no religious requirements to be remembered here, as the monuments will reveal. (If you've never been, I strongly encourage you to visit.)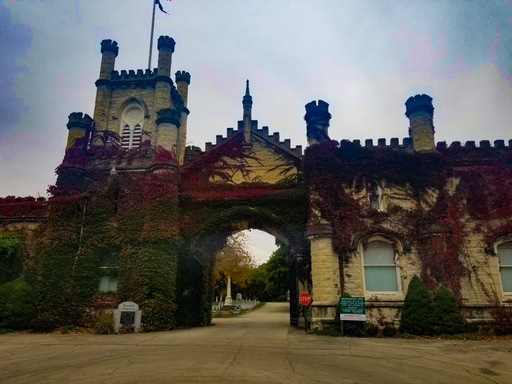 The architecture of the entryway was done by the same guy who designed the famous Water Tower that survived the Chicago Fire. And, he is also buried here: William W. Boyington (See the resemblance?)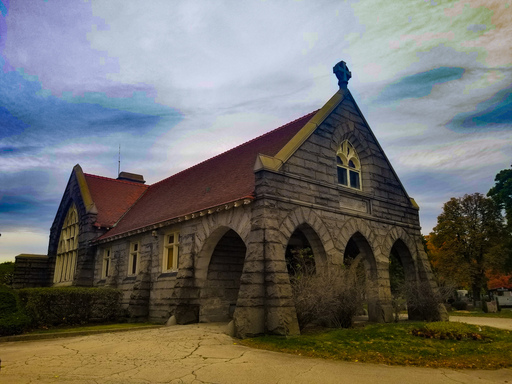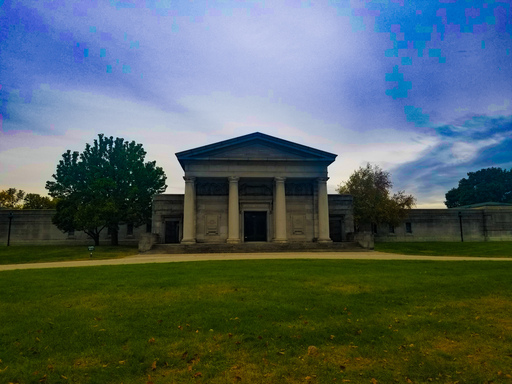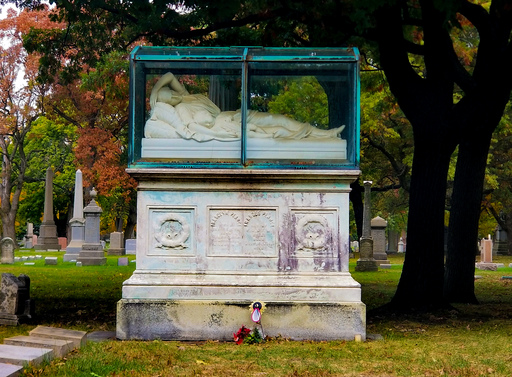 (Frances Pearce's tomb, with her daughter, pictured above)
The story behind it is even more sad and fascinating than the monument itself. Her husband Horacio Pearce was so grief-stricken, as this was his second family to pass away, that he had this tomb commissioned to remember them both.

And, it was not the original: That one sank into the sea! And, Rosehill was the second monument's second location, as it's one of the ones that was moved from (now) Lincoln Park! After it was moved, the glass encasing was added. It has me wondering if that was his way of preventing any more tragedy.
Read more…

So, the next time you're in the area, be sure to pay your respects to poor Mr. Couch (maybe) and his family (another maybe). Because no one knows for sure if the tomb is even occupied. But, it seems like the proper thing to do.
---
Did you know I do residential sales and leasing, and I can help you find a great home, investment property, buyer, or tenant? My current listings are on my website! And if I can't help you personally, did you know I can refer you to a fellow REALTOR® anywhere across the country? If you have a real estate-related question, I make it my mission to get it answered!
---
For your information…
I've been posting several videos, besides this monthly trivia series, on my YouTube channel. They're intended to keep you up to date on news you can use, as well as recipes, how-to's, and whatever else is relevant these days! So please feel welcome to subscribe!
---
Here's another piece of trivia:
Did you know Lincoln Park isn't the only neighborhood with a forgotten cemetery?
Read more…
---
And here's something else you can learn about: My current listings!
*~* The fall rental deals season is underway, so share far and wide to anyone you know who's looking. And remember, I represent buyers and sellers, too! ~*~


---
And now you'll know even more interesting info from my neighborhood snapshot below! Check out and compare some of these facts and figures below from areas I know well, harvested from MRED (Midwest Real Estate Data) on October 15th, 2020. With 77 official neighborhoods in Chicago, plus dozens, if not hundreds, of surrounding suburbs (depending on who you ask), there's a whole lot more info readily available.
In you have any questions on the information provided below, or you would like to learn about an another area, city or suburbs, please give me a call! 773-697-4474









---
Did you know wire fraud is real? I don't want you to become a victim!
---
Thanks again for reading! Take care of yourselves, and check in on your neighbors- especially the elderly and those with disabilities. If you're under quarantine and need help with getting by, even if it's just to have someone to talk to, let me know. I'll find a way to help. Black Lives Matter.
And please remember, I always have time for you and your referrals!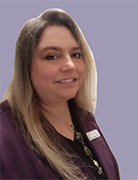 Lori Dake, an Illinois Licensed Broker
www.LoriDake.com
P: (773) 697-4474
F: (773) 717-5500
E: LDake@KaleRealty.com
Your referral is my greatest compliment!
Kale Realty
2447 N. Ashland Ave., Chicago, IL 60614
www.KaleRealty.com
(312) 939-5253